I just was tipped that there are some new Cat2Fold videos on the UTubes.
http://www.youtube.com/watch?v=n8eL2a_xqkc
Courtesy Bill Gow. And they got second in the Baja HaHa. As Bill says "It looks like they came in 2nd in the MARGARITA Division (multihulls),
beaten only buy a Corsair 31
(http://www.baja-haha.com/Alumni/2011Finishers.html). You might be surprised by who they beat!"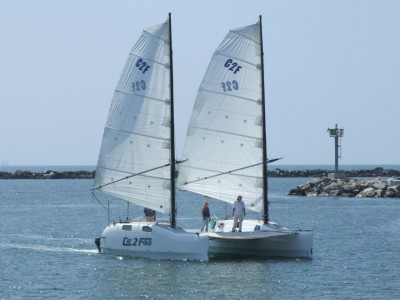 Consider this is low aspect ratio, low CE boat with ease of use and safety most important.