For years, maybe even decades, Farwest Paint has sold a Matson 2 part epoxy marine primer that I always called 545 at half the price.  Many of my builders have used their great products at much less than the rock star paint's prices.
At my last trip I was informed that they no longer carry it. They have replaced it with a one part. 20 years ago a change usually meant an upgrade. Now days it could just mean that sales only increased 8% per year and corporate quashed it.
I bought and tried. It does make life simpler; not having to mix and wait to induct.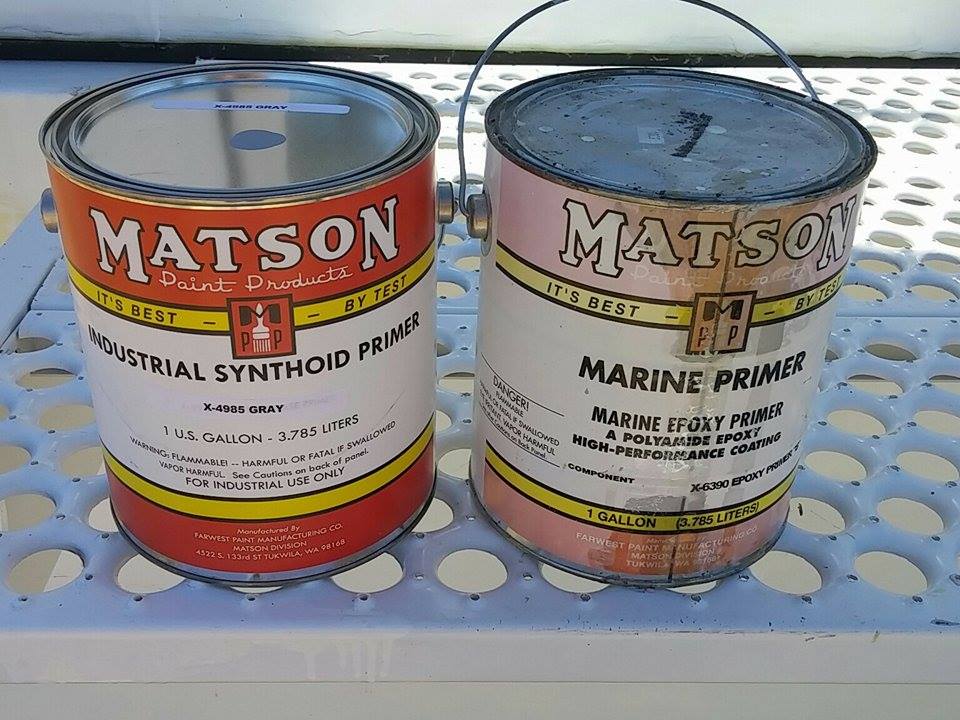 The new product didn't feel as tough in my unscientific opinion.
And the guys at the sales desk were new to me and unlike in the past, didn't seem to know anything about the products. I wonder if Far West was bought out? I will find out.