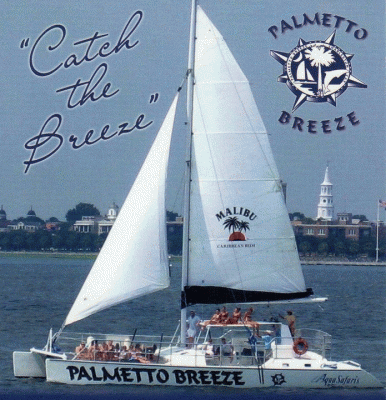 Check out this video from the KHSD 55 charter catamaran Palmetto Breeze. She sails out of Charleston, SC.
Historic Charleston. athletic women in bikinis; whats not to like?
http://www.facebook.com/pages/Charleston-SC/Palmetto-Breeze/66586621671
The video.
http://www.cofcsports.com/ViewArticle.dbml?DB_OEM_ID=14800&ATCLID=204979487
Sorry about the ads. And don't try to pause it to escape the buffering. It will flip you back to zero when you light it up again.