I had a very interesting time talking to Ewan Thomson while at the 52′ Aerorig cat.   As we know, carbon fiber is a very good conductor of electricity, so carbon masts are particularly vulnerable.  They do not necessarily show the damage.  Black burn against black background.  Ewen works to get the surge down to the ocean while doing as little damage as possible to the carbon mast and the rest of the boat.  I will now urge my carbon mast people to contact Ewen before building the mast.  A few notes that I picked up by osmosis there.
Those fuzzy things people use, mostly protect themselves.
Ideal is a #2 wire running outside of the mast.
If it must be inside the mast, center it equidistant from the mast walls.
He uses a number of fusible links to protect boat electronics.
Goal is to get the charge into the water with the shortest path and fewest curves in the wire.
Because damage is so difficult to see on carbon masts, insurance companies will total a mast upon hearing a lightning claim.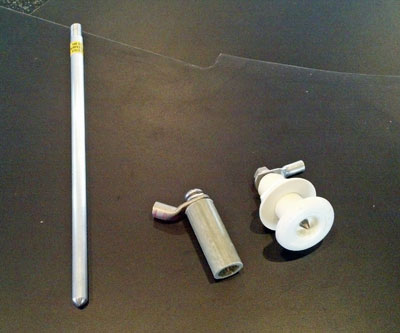 Wand that goes on top of mast and two kinds of thru-hull grounds.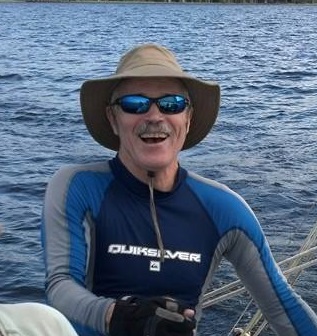 Ewen Thomson Ph.D
President
Marine Lightning Protection Inc.
3215 NW 17th Street
Gainesville, FL 32605
USA 352 373 3485
www.marinelightning.com