I'm coming up with a few options for rotating wingmast hounds.
First with padeyes for the shrouds. First run at 200 degree (100 degrees each way) wing mast solution, with Colligo fork fittings. Lime green is toggles and blue is SS padeyes.
Composite foundations (yellow). Basically the whole lot stays in one place, and the mast swings like a door behind it.
It should have much less wear and chafe on the composite stays.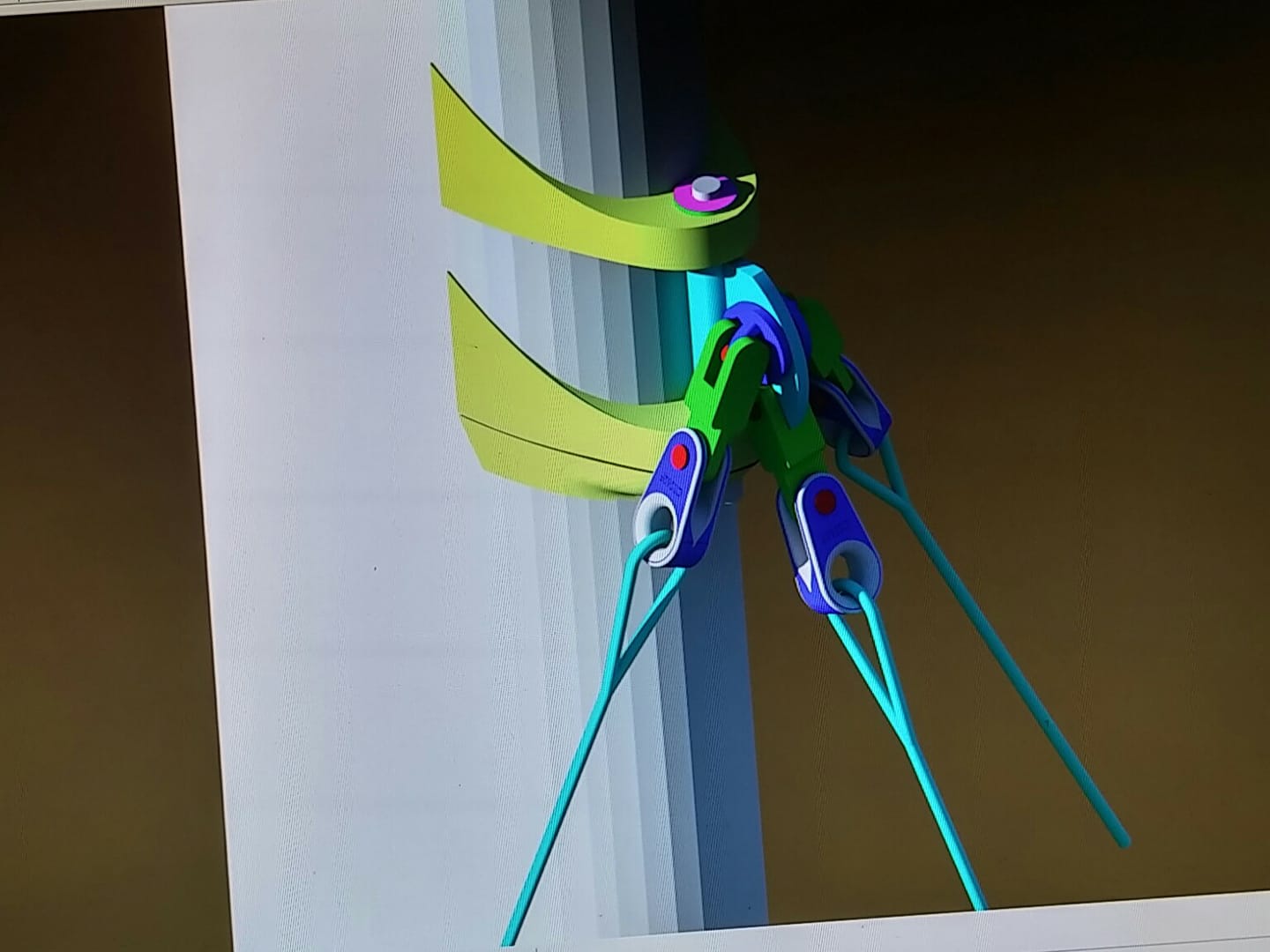 Now with tangs instead of padeyes on the rotating bit.  I do have great respect for the opinions of the experienced sea dogs on the last post.  I have also have been working this for a few decades. Keep in mind, 99% of all rigging out there is terminated with toggles.  We shouldn't just abandon toggles for purity. In my experience, toggles are pretty good at aligning to the load. The old batwings would chew up toggles, I admit. Pure synthetic would be wonderful, but not quite there. I do have one possible idea on that. Soon as I can model it. Too many deadlines here.